A creative consultancy and fabrication studio
Idea / Design / Build / Install


Who we are …
Out of Order Design is a creative consultancy and fabrication studio based in London. In our workshop, we foster a collaborative spirit between an array of industries including craft, architecture, installation, metal work and digital manufacturing. We believe that sharing our space with original and ambitious designers has provided us with a unique insight into the world of innovation - everyday, we are privileged to see fresh, exciting ideas being exchanged, explored and, finally, given life.
What we do ...
We have always prided ourselves on our diverse range of work. Our relationship with our clients - both in the private and public domain - has its foundations in a shared sense of trust and understanding. We work closely to follow briefs and then design, build and install the final product.
So far, we've installed exhibitions and pop-ups in such prestigious institutions as the V&A and Somerset House. As for our private commissions, we use our extensive in-house experience to deal with anything from bespoke kitchens to mezzanine pods.
CREATE
We take huge pleasure in liaising with our clients and helping them realise their vision. We're one of the few studios that complete a job from start to finish, and all you need to do is reach out to us with your idea. From there, we have our team of talented designers and makers at our disposal to make it a reality both quickly and professionally.
BUILD
Once the design is complete, we have our own expansive workshop that our team of skilled makers will work in to bring it to life. Our space affords us to work with jobs on a variety of different scales, and from a variety of different fields. We believe that, in working through each stage of the process, a unique sense of continuity and commitment is encouraged within our team.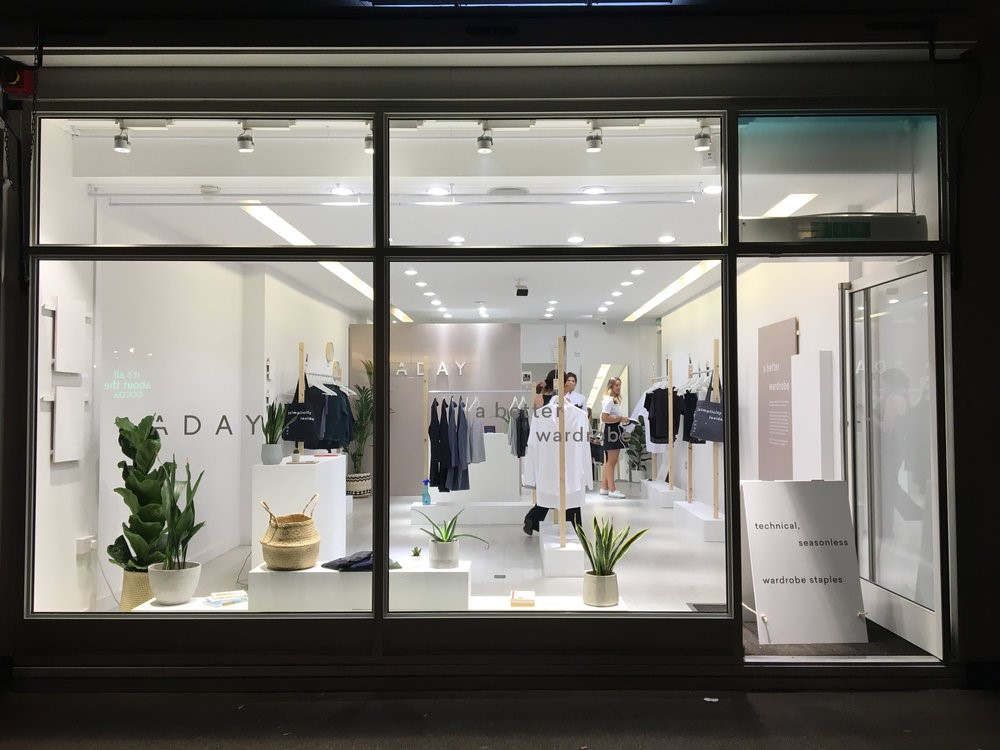 Stuart Baker - Founder
Stu's background is in Product Design and digital manufacturing. After studying at Ravensbourne he returned several years later to teach and bestow his wisdom upon the hungry, supple minds of today's youth.
Since then, he's enjoyed a colourful career, with creative highlights including designing instruments for Google, kitchenware for Jamie Oliver, and helping oversee the development of shared workshops in central London and Amsterdam.
He is a podcast fanatic.
Thom
This man's Fine Art degree at the University of Bristol might account for his windswept locks and raffish air, but don't be fooled. After studying, he travelled extensively and found himself working with a nameless, three-fingered man in a logging factory in Romania.

Here at OOOD, he quickly established himself as the go-to-man for all those jobs that require an impeccable eye for detail, a steady hand, and bucket loads of patience.
Thom sleeps in an old pigeon loft and likes jigsaws.
Alex
After studying architecture at Brighton University, Al worked for a number of years in the set-building fabrication industry. He is, by nature, a creative soul and has also established himself as a much revered ceramic artist.
For OOOD, his role is no less creative, applying those dextrous fingers of his to the keyboard and conjuring up some of our most challenging designs. Most importantly, he has richly sophisticated musical leanings, and often treats us with volley after volley of sexy, sensual tunes.
Al owns an ant farm and a chinchilla named The Pilot.
James Whittam
James was born in Keighley, West Yorkshire. He worked as a glazier and joiner until 2014 then moved to London to Study Furniture at The Sir John Cass Faculty of Art.
He founded the 'Teak, Vintage Living', Saltaire, West Yorkshire, 2012-14 and 'The Good Son', online and pop up store specialising in mid-century furniture sale and restoration, 2016 to present.
James won the Worshipful Company Awards for Furniture Design and Craft - The Furniture Makers' Company, 2016.
He has a dry sense of humour.
Simon Petty - Founder
Hailing from Nottingham, Si was a dedicated student of architecture. He completed his BA at the university of Liverpool before feeling the pull of his ancestral roots and returning to Nottingham Trent for his MA.
Si's penchant for disrupting architectural norms and creating fresh, innovative designs is the very reason behind our name. But, not content with inspiring in the workplace alone, his gloriously eccentric lifestyle led him to spending an unspecified period of time camping on the side of a road in Thailand.
Simon has one pair of shoes. They are brown.
Max
This wandering soul has finally found his home at OOOD. After studying Sociology and Criminology at Liverpool, he embarked on a profound journey of self-discovery that took him to the far ends of the earth. At one point, he could be found perched on a rocky outcrop, keeping a keen and tender eye on his own flock of sheep.
But, throughout his travels, there always remained one constant: his passion for woodwork. He's been embraced by OOOD and is now a highly skilled and valued member of the team.
Max is frequently in hot air balloons.
Tom Poole
Tom studied Fine Art at Goldsmiths University in London. He is that strange breed of chap whose talents seem to spread far and wide, as at home with a drawing tablet as he is with an angle grinder. It is this versatility which has seen him work as a welder for several years, set up his own successful company, and now join the OOOD team.
For OOOD, one of his first jobs has been to design and develop our forthcoming furniture catalogue. It's a vital role but, maverick that he is, he can also be found on the workshop floor getting his hands dirty.
He likes playing squash and under seasons his food.
Moe
Moe lived in Brighton until he was 20, then moved to London to study Furniture design at The Sir John Cass Faculty of Art. where he received a first.
He has worked as a satellite engineer, bike hire assistant and tree surgeon.
Passionate about design and making, he thrives with the opportunity to explore new and old techniques working primarily with timber but also ceramics.
Moe loves climbing and riding.
Greg
This Russian colossus joined our team nearly a year ago. Having studied history at LSE, Greg's experience in the industry was limited. But, with a dedication and resolve as steely as his gaze, it wasn't long before he was excelling at everything he turned his giant hands to.
Now, having asserted himself as a rising star, he's taking the lead on projects and considers himself enough of a big shot to have his own apprentice.
Greg doesn't have an apprentice.
Pad
Text about Pad coming soon.
Sam Flynn
Sam has lived in wales where he worked on whale and dolphins boats. Sam has also worked in theatres including the globe as a set designer and stage manager. He's toured the world as a roadie. Sam got a First in furniture design from The Sir John Cass Faculty of Art. His passions are craft and the community and how they can work together. He likes climbing. And puns.